DANAKs ansatte varetager også opgaver inden for internationalt samarbejde, intern kvalitetsstyring, udvikling og administration.
Erik Øhlenschlæger
Head of the ILAC AIC Committee.
Responsible for courses and training in the laboratory area.

Allan Munck

Tina Henriette Jensen
Administration for certification, inspection and laboratories.
Tel: 77 33 95 74

Isabella Stendal
Tel: 77 33 95 32

Bettina Pearl Nielsen
Administrative member of staff
Tel: 77 33 95 73Staff

Claus Lägel Rasmussen
IT developer and system administrator.
Tel: 77 33 95 36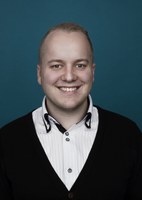 Mikkel Schuster Holm Jensen
IT developer and system administrator.
Tel: 77 33 95 37
E-mail: mik@danak.dk